SUPER SOCCER BOY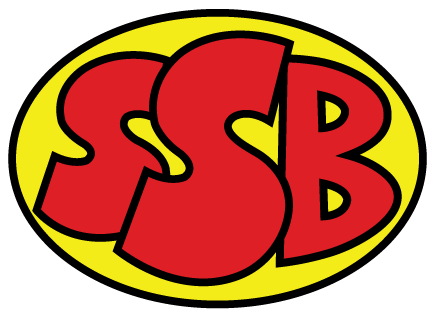 HOW MANY?!!!

AS Adema thrashed their opponents Stade Olympique l'Emyrne 149-0.
All the goals were own goals in an act of protest...The AS Adema goalkeeper must have been bored.
The bigest international win was a measly 31-0 when Australia beat American samoa in a 2001 world cup qualifying game.

NOW THAT'S QUICK!

Hakan Suker of Turkey scored the fastest goal ever in World Cup history, needing only 11 seconds against South Korea in 2002.
Liverpool's Robbie Fowler scored a hatrick in just 4 minutes 33 seconds, against Arsenal on August 28th 1994
Not as fast as Ross County's Tommy Ross. He found the target three times in an amazing 90 seconds aged 18 against Nairn County back in 1964.
Jose Batista of Uruguay was sent off after only 54 seconds against Scotland in the 1986 world cup...
YOUNGEST & OLDEST

The Oldest player to have scored a goal in the world cup finals was Roger Milla of Cameroon when he scored against Russia in 1994. He was then 42 years and 39 days old.
The youngest player to have scored was Pelé ( A real Super soccer Boy) when he scored for Brazil against Wales in 1958. He was then only 17 years and 239 days old...just 5 days later he scored a hat trick against France, then after another 5 days scored 2 goals in the final as Brazil beat Sweden 5-2, not bad eh?

LONGEST

The 1988-89 Argentine Championship, penalties were taken after drawn matches for an extra point. In the match on November 20 1988 between Argentinos Juniors and Racing Club, which had finished 2-2, 44 penalties were taken before Argentinos emerged as 20-19 victors.
BAD LUCK!

At the age of 52, Pedro Gatica cycled from his home in Argentina to Mexico for the 1986 World Cup, only to find on arrival that he couldn't afford to get in. While he was trying to haggle for a ticket, thieves stole his bike.
In 1997 Nigerian international Celestine Babayaro broke his leg, while celebrating a goal in his Chelsea debut...it was only a pre-season game!
In the 1938 World Cup semifinal, Guiseppe Meazza of Italy's shorts fell down as he was taking a penalty. He held his shorts up and calmly scored past Brazil's Valter...not such bad luck after all, just embarrassing!

TEMPER TEMPER

Barcelona's Hristo Stoichkov was banned for six months in 1990 for stamping on the referee's foot, after being sent off in a Cup tie against Real Madrid.
Zinedine Zidane the French midfield maestro, was sent off in a World Cup Final after head butting an Italian opponent in the chest, because he said something horrid about his mum.
Man United legend, Sir Alex Ferguson was fired by St. Mirren in 1978 for swearing at a lady.